Welcome To TapIntoHeaven.com
"There are only two ways to live your life. One is as though nothing is a miracle. The other is as though everything is a miracle." .............. ..-- Albert Einstein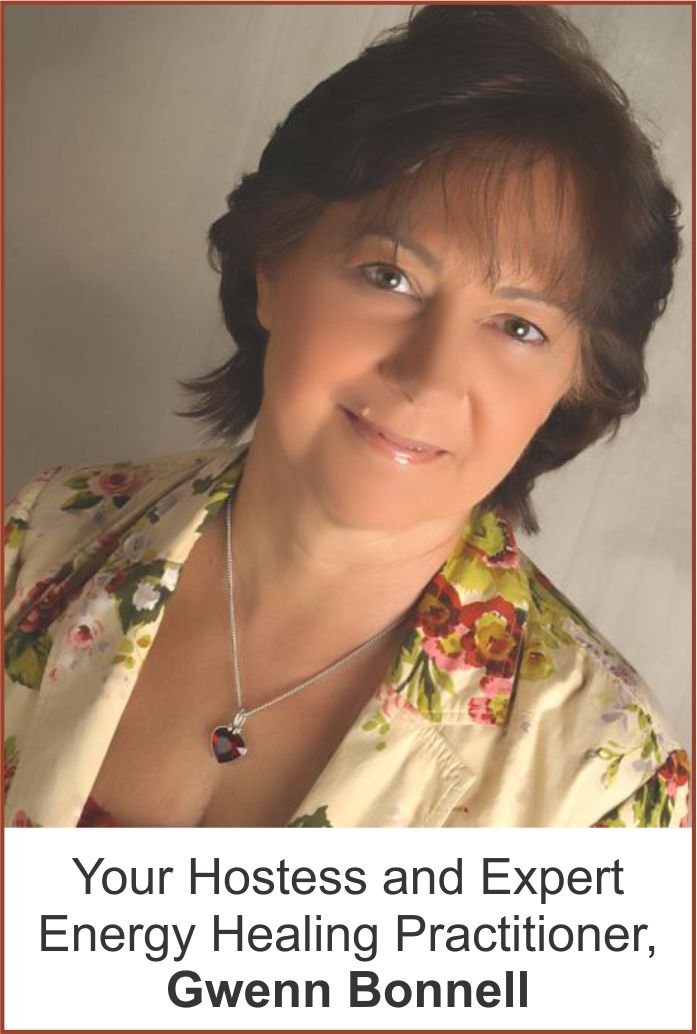 Einstein showed what sages have taught for thousands of years: everything in our world--animate and inanimate--is made of energy. Many new age gurus advocate letting go of the negative emotions, or toxic energies, we have in order to create the life we really want. But they don't tell us HOW.
If you have an emotional or physical problem that you just can't seem to get rid of, no matter how hard you try, there is a disruption or block in your energy system. TapIntoHeaven.com has many tools and resources to help you balance your body's energy system, to help you clear energy disruptions and blocks, and easy and pain-free ways to eliminate toxic emotions.
Here's a taste of what you'll find on this information-rich site:
• EFT, or Emotional Freedom Techniques Meridian Tapping, is a quick way to clear energy disruptions and release old emotions that are holding you back in life. Best known for stress and anxiety relief, tapping also allows the body's energy system to naturally heal, and often relieves pain, improves your health, your relationships, your level of happiness, your spiritual development, and even your financial situation.
Sound too good to be true? That's what I thought. But after tapping took away chronic pain I'd been struggling with for over a decade, I'm living proof that this is one of those things that really works, often when nothing else does.
- This site includes a FREE EFT Tutorial and printable EFT TAPPING CHARTS in English and other languages.
- Be sure to visit the Articles and Newsletter sections for ideas about how to use EFT Tapping (and Energy Medicine) in your life - you'll find everything from tapping for jet lag to clearing allergic reactions to boosting your self-esteem.
• There's so much in the Energy Medicine section of this site to get you started, including how to get a quick energy boost, how to protect yourself from energy 'vampires,' and simple techniques to improve your concentration and get feedback from your body with the Sway Test.
- By far the favorite energy technique is the Temporal Tap, especially the article about how the Temporal Tap almost instantly brought thousands of unexpected dollars into my life.
Other Popular Pages include
- Surrogate, or 'Proxy,' EFT Tapping,
- Explanation of the Personal Peace Procedure,
- The 'Brilliant' Tapping Sequence inspired by Marianne Williamson, and
- 'New Earth' Tapping Scripts inspired by Eckhart Tolle,
• For listeners of my Tapping World Summit 2014 interview, you will be further inspired by my 'Secret to Loving Relationships' article and the mechanics of the Mirror Exercise, including sample EFT Setup Statements at www.tapintoheaven.com/mirrorexercise
• Be sure to download your copy of my FREE TWS Bonus Audio: Tapping Into Attracting - EFT Tapping to Stop Self Sabotage Workshop Replay => www.tapintoheaven.com/tws2014
• In pain? Or know someone who is? Register for a FREE 11-part email series on how to use EFT Tapping for Pain Relief at www.tapawaypain.com (You'll also find helpful blog posts at www.tapawaypain.com/blog)
• Want to know more about using EFT Tapping and the Temporal Tap for weight control? Check out my FREE 21-Day Tapping For Weight Loss email Challenge at www.tapintoheaven.com/21days
• My newest blog at womenthatheal.com is worth checking out if you want to use EFT to get unstuck and move forward in your life. Check out the post 'How to Change Wimpy Affirmations Into Magnetic Mantras for Success' and more at womenthatheal.com/blog
That's the short list of free resources (there are many more), and of course I also have products available.
If you're interested in Personal EFT Consultations, I am available for phone, Skype, or Facetime sessions worldwide. Learn more at www.tapintoheaven.com/EFTsessions
I so love sharing these techniques that brought miracles into my life personally and that help others create the lives they really want. It is my prayer that you will experience your own miracle!
Many blessings on your journey,


Gwenn Bonnell
Certified EFT Practitioner

Teaching You How To Use EFT Tapping & Energy Medicine
For a Healthier, Happier, More Abundant and Fulfilling Life

Follow me on Facebook => www.facebook.com/gwenn.bonnell

LIKE Tap Into Heaven's Facebook Page => facebook.com/tapintoheaven