HOW TO MAKE A HEART CONNECTION
A Wonderful Way to Connect With Your Child

by Gwenn Bonnell
The most important connection a parent can make with a child is a positive heart connection. This HeartMath exercise helps you share feelings of hope, care and compassion with your child by sending harmonious and coherent signals from your heart to theirs. This coherence instantly sends calming signals to the brain and promotes the sense of connection between you both.
Sit with your child and ground yourselves on the floor – you can both imagine growing "roots" deep into the earth.
Take slow deep breaths. You can close your eyes.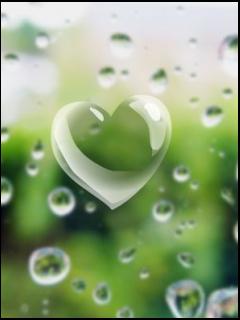 Think of somebody or some experience that gives you a very positive feeling, full of love and appreciation. Really get into that vibration of positive love. Take slow, deep breaths, and imagine filling up your heart more and more with that feeling with every breath you take.

As you are feeling that vibration of positive loving energy, from your heart send out bubbles of loving energy to your child. You can send those bubbles back and forth between the two of you. You can even think of someone else you want to send those loving bubbles to, or you can send them to a certain place, or send them to Mother Earth.

When you are finished, notice how you feel. You can talk with your child about how you both feel. Let your child know that they don't have to be in the room with you for this - you can send "loving bubbles" to each other whenever you want to feel that connection.

Join Gwenn's List
To sign up for more energy healing tips,
Please enter your name & email and click "Submit."
Note: We will keep your email address private.
~ ~~ ~ ~ ~ ~ ~ ~ ~ ~ ~ ~ ~ ~

Gwenn Bonnell is an International Energy Coach & Trainer who uses Energy Methods (including the Temporal Tap and EFT - Emotional Freedom Techniques) to help you empower yourself.

You are invited to join Gwenn's weekly EFT and Energy Medicine Study Group inthe Ft. Lauderdale, Florida area. We meet on Thursday nights and in each session we address your needs. For more information visit www.tapintoheaven.com/events

© Gwenn Bonnell, All Rights Reserved
www.tapintoheaven.com
(954) 370-1552
-=-=-=-=-=-=-=-

The information in this article is for educational purposes only. This technique is not intended as a substitute for the medical recommendations of physicians or other healthcare providers. Rather, it is intended to offer information to help the reader cooperate with physicians and health professionals in a mutual quest for optimum well-being.